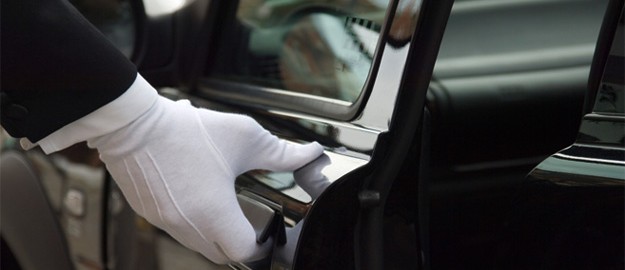 Our Chauffeur Service and Airport Transfer Service is very Popular. Here are some FAQ and Answers.
Q: Can I pay by cash or credit card?
A: Yes, card payments are subject to a 5% surcharge.
Q: What information do you need to collect me from an airport?
A: For our chauffeur service we will need your date and time of arrival and the name of the airport and terminal, e.g. Shannon Airport, Dublin Airport, Knock Airport,  your flight number, the city and airport from where your flight originated from and where you want to be taken to
.
Q: How will I know my driver at the Airport?
A: The Driver will meet you in the arrivals hall at the airport and will be displaying a sign with your name or company logo on it.
Q: What if my flight arrives early or is delayed or cancelled?
A: All inbound flights are monitored by your chauffeur service and our office, so if we know in advance of a problem – whether early arrival, delay or cancellation – we will keep in contact with you via your head office or directly with you on your mobile. If you are subject to a lengthy wait or delay then we will work with you to ensure you have alternative options and will remain in contact with you until you reach your final destination. You should never feel you have been left to fend for yourself!
Q: What time do I need to be at the airport for an outbound flight?
A: As a rule for domestic check in, you need to be at the airport 90mins prior to departure and for international 120mins, however all airlines are different and if you are travelling business or first class then these check in times will be greatly reduced. Please always check with your airline first and please provide us with this information when making your booking.
Q: What if I make a booking and then don't arrive or forget?
A: If we have had no communication with you, then you will be charged for the full  chauffeur service rate as booked, plus the total amount of relevant waiting time until we establish that you are not going to be travelling with us.
Q: What if I cancel a booking; will I still be charged?
A: We need a minimum of 90 minutes' notice to cancel a booking otherwise the client will be subject to the full price quoted when making the booking and any other costs incurred.
Q: What size chauffeur service vehicle do I need?
A: We recommend that if 3 people or less are travelling, then a standard size saloon should be sufficient, although this does depend upon the amount of luggage to be carried. However if there are between 4 and 7 then we would always recommend a Multi People Vehicle (MPV) We can also provide coaches and mini buses from our approved supplier if required.
Q: Do you provide child seats?
A: Yes, We provide a basic booster seat and a regular car seat suitable for children up to 4yrs if booked in advance as long as the client ensures it is correctly fitted and child is safely in place.
Q: We have a large corporate event which will require transportation and chauffeur service; can you supply the cars?
A: Yes, we have covered large events and will work with you to organise your requirements and John will provide support at the event if required. We do recommend that you discuss your requirements for a large event as far in advance as possible.
If you have a question that is not covered here, please do not hesitate to contact John directly on 00 353 (87) 826 0758 and he will be pleased to help.