Chauffeured Cars Galway, Galway Wedding Cars and Luxury Car Hire Solutions
Address: Galway Wedding Cars, 76 Friars Hill, Bishop O'Donnell Road, Co. Galway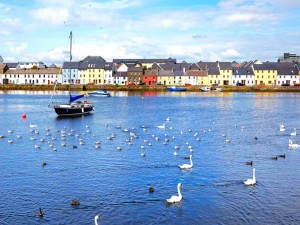 Our chauffeured car hire company was established to bring to Galway and the West of Ireland a professional, reliable and courteous  service. Galway is a vibrant hub on the west coast, and although small in size, the city is home to several major business and multinational corporations. Its' reputation as a friendly, cultural hotspot surrounded by beautiful scenery means that Galway attracts many weddings, graduations, celebratory events and plenty of tourists every year. VIP Taxis Galway was founded to meet the growing need in the market for premium transportation services and chauffeured luxury car hire.
These include but are not limited to corporate car hire for the corporate organizations that are based in Galway city and county, wedding car hire and limousine hire for the many weddings and other celebratory events that are held in the beautiful venues dotting the county and other important services such as taxi service from Galway to Knock Airport, Galway to Shannon Airport or even Galway to Dublin Airport. We are aware that although served by train and bus, the city transport still needs a helping hand, and there was a need for luxury car services.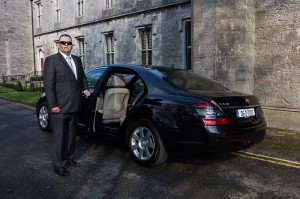 We set ourselves the target of becoming the place to go to for a full, professional luxury car hire. Our drivers are charming professionals, local to the area and who can provide an exemplary service no matter who the customer may be. We operate a 'silent service' for corporate clients – meaning that for each executive taxi hire we will maintain an amicable silence of required to allow our client to work in the car if needed, making full use of our on board WIFI of course! If friendly conversation is the order of the day, that is no problem, our drivers are happy to talk and can provide a fascinating insight into the city and county locality.
We at VIP Taxis Galway have grouped a broad range of services and we feel we have now developed a "one stop shop" for ALL the needs of our customers. All drivers have been vetted by An Garda Siochana (Police) Irish Taxi Regulator, National Transport Authority and finally our company. Let us make the journey of your trip a part of the memory.
Call us on 087 384 8485 and put us
to work for you.
John Carty, Owner, Operator
John is on his second successful career. After retiring from the Army in 2010 John noticed an opportunity to provide his military precision to what is essentially a logistics business – making sure people get from A to B in luxurious comfort and on their time table.
John's role in the Military Service was people focused and along with his Military Driving Training has been instrumental is delivering some of the west of Ireland's most memorable and durable tourism indicatives. These include: Military Liaison to The Salthill Air Show 2002 – 2007 and Curator to the Military Museum, Galway. He also was a recruiting Sergeant, instructor and trainer and has served abroad in the Lebanon on 7 tours of duty.