Things to know about Wedding Car Hire, from the VIP Taxis Galway experts.
License
Wedding cars must be licensed as "limousines" with the National Transport Authority. A Limousine Licence is indicated by discs on the front and rear windscreens of the car, which show the cars registration number, the number of passengers it is licensed to carry and the licence expiry date. For a Limousine Licence to be renewed each year, the car must undergo two tests – an NCT test and a Suitability Test. This ensures that only cars that are roadworthy and of very high quality are allowed to be licensed. A wedding car without a valid license is not legally entitled to operate for hire and it is not possible for such a car to be insured for hire.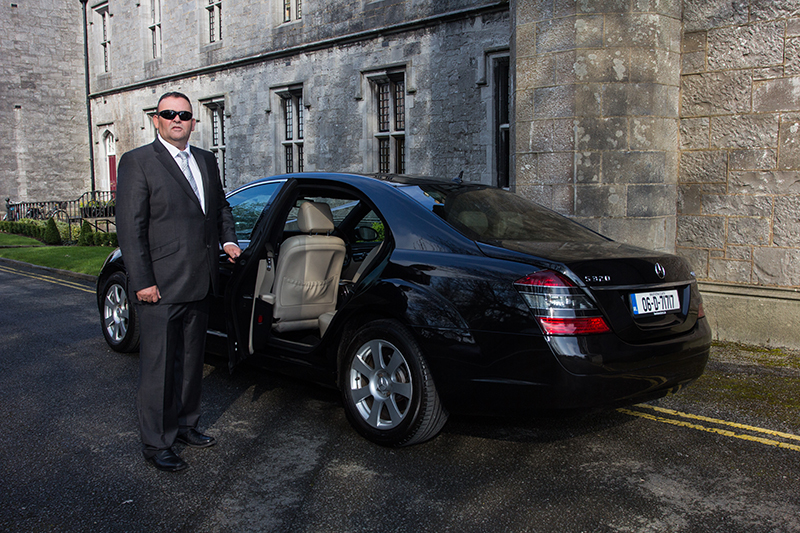 To obtain a Limousine License, the business owner must possess a current Tax Clearance Certificate; therefore businesses which operate outside the tax system cannot obtain a Limousine License. The National Transport Authority has a Compliance Division which investigates unlicensed Limousines. If the car you book is not licensed and comes to the attention of the authorities before your wedding day, it may be seized and no longer be available for your wedding. Also, consider the risk of the car coming to the attention of the Gardai during your wedding and the embarrassment and inconvenience that it would cause you.
Check to verify if a particular car is licensed for hire as a limousine, contact the National Transport Authority for further details.
Price Differences
If you receive two different quotes for a similar wedding car, there is a risk that the lower priced car may not be licensed or insured as described above. Price should not be the only deciding factor when booking a wedding car. If you are offered a wedding car at a very low price, beware that the car could be operating illegally.
Wedding Car Drivers
The drivers of wedding cars must hold an SPSV driver licence. The licensing process ensures that drivers meet certain standards, are tax compliant and have been considered of good character by the Gardaí who are responsible for issuing the licences. Professional wedding car operators should employ licensed drivers who are of suitable character and personality. An unlicensed wedding car may come with a driver who may not be the type of person that you wish to have involved in your wedding day.
Summary
Be careful when booking your wedding car and ask for testimonials.
Visit the company to form an opinion that you are dealing with professionals and view the cars to ensure that they are licensed and that the cars really exist as photos on websites can often be misleading, particularly if registration numbers are blocked in photos.
If the company discourages you from viewing the cars, then you should consider the risk that you are taking with your wedding day.
If you view the cars and suspect that they are not licensed or are not in good condition, then walk away.
If it is not feasible for you to visit the company, ask for the license number and check that it is valid for the particular car.
Remember, an unlicensed wedding car is:
Not Legal
Not Insured
Not Tax Compliant
Not Professional
Your wedding day is a very important day, so book your car in time and avoid disappointment and the stress of finding a suitable car at the last minute.
BOOK EARLY as Wedding are now popular all year round particularly Fridays and Saturdays.
VIP Taxis Galway is a professional chauffeur company meeting all of the standards set out by the National Transport Authority.